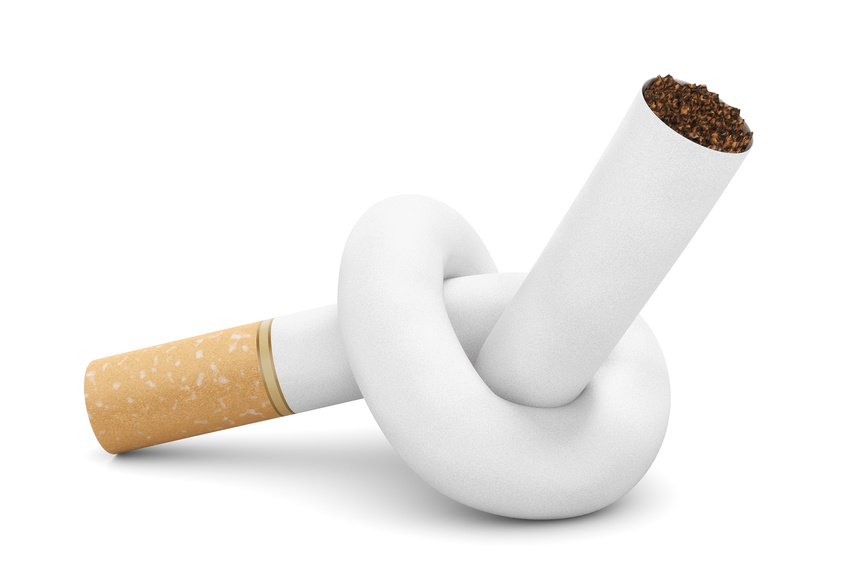 About a quarter of Switzerland's population smokes tobacco, and most of these people are dependent. Smoking leads to a notably increased rate of cancer, especially cancers of ear, nose, and throat, and bronchial cancers (relative risk 12-28). For cardiovascular disorders the relative risk doubles in smokers. In combination with a genetic predisposition (alpha-1-antitrypsin deficiency) smoking is the cause of almost 90% of all cases of COPD. There is a clear dose-response relation between cigarette smoke and COPD. In the early stages of COPD, diseases progression can be prevented by stopping tobacco smoking. One in every seven deaths in Switzerland is due to smoking.
The following arguments can strengthen patients' resolve to stop smoking:
Fewer cardiovascular disorders, fewer myocardial infarctions, strokes, and cases of dementia. As soon as 24 hours after the final cigarette, the risk of myocardial infarction falls by a measurable degree.
The risk of lung cancer and diabetes also falls
Patients' sense of taste and smell improves
Cough and breathing problems improve, as does physical performance ability
Clothes, expired breaths, and hair assume a normal smell, and discolouration of skin and teeth renormalize
Life expectancy increases, often by 10 years and more
You save money that you can spend on something enjoyable or useful instead
Short interventions to achieve smoking cessation in clinical practice have proven to be highly effective. The programme "Health Coaching KHM" enables willing participants to stop smoking more easily.
Links and tools:
Excellent instructions on stopping smoking, which include people's motivations, are available in several languages: www.theipcrg.org, select "treat patients" and then under "tobacco": select "desktop helper helping patients quit smoking"
Excellent brochure "smoke free living—living better" (german) is available cost-free from the Swiss Heart Foundation: www.swissheart.ch/index.php?id=510, enter "smoke free" into search template
Advice-giving brochures for downloading and mail order: www.frei-von-tabak.ch and www.vivre-sans-tabac.ch
Tips, tricks, and "buddy" app: www.smokefree.ch
Tips and instructions for adolescents: www.feel-ok.ch
Tips, dependency test, and online coaching option: www.stop-tabak.ch
National smoking cessation hotline (8 Rp/Min): 0848 000 181